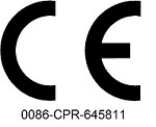 WELCOME

BV Fabrications Ltd holds British Standards Institute Certificate of Conformity of the Factory Production Control Certificate Number 0086-CPR-645811 in respect of EN1090-1:2009 + A1:2011 Execution of Steel Structures and Aluminium Structures.
For the manufacture (including welding) and installation of structural steelwork in steel up to and including Execution Class 2 (EXC 2) as defined in EN 1090-2



At BV Fabrications we aim to deliver customer-focused structural steelwork solutions fully tailored to meet your individual requirements. We supply mainly to the trade.

We have over 40 years combined experience in structural steelwork and we strive to ensure you have a product you can be truly satisfied with. All aspects of design and manufacture are carried out in-house and we can also install your project, should this be required. All site surveys are carried out by an experienced surveyor and all drawings are prepared in AutoCAD. Design Criteria is in accordance with current British Standards and in the case of mezzanine floors, to Digest BRE-437. Technical advice is always available.

Drawings can be supplied by email or hard copy, whichever suits your needs and in the case of trade customers, can display your Company Logo if required. Full supporting design calculations will be provided with each project if applicable and upon approval of the General Arrangement Drawings. Quotations are freely available, you can fax, telephone or e.mail your enquiry. If your enquiry is urgent you can receive a faxed price and outline specification within minutes. Just ask!


---